Client: Mr Burke Co
Location: Norwalk, CT
Industry: Beverages
Agency: PSNDesign
Photography: Guto Souza
Illustrator: Felipe Leoni
Copywriter: Thiago Mattar
Creative Designer: Priscylla Nunes, PSNDesign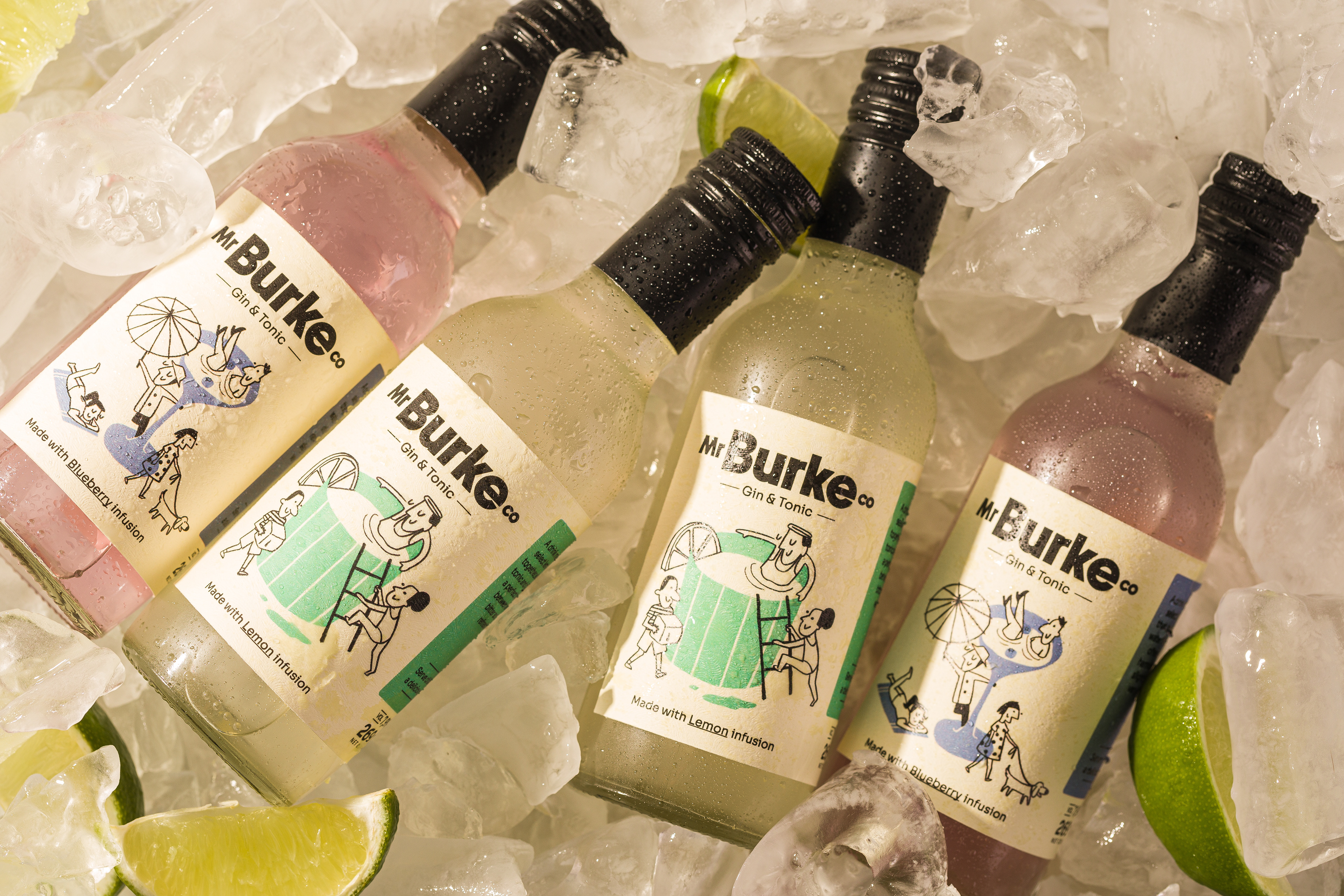 Mr Burke Co is a Gin & Tonic ready to drink. 
Your personality is multiple as is your identity, not binary. 
Mr. Burke transits through various social spectrums, but his Bohemian profile does not hide an ironic, relaxed and, at times, sarcastic personality. 
Mr. Burke is an invitation to be the flâneur of today
But why so "flaneur" in French if Gin is a typically English drink?
Hey, simply because we don't stick to labels (no pun intended)
We are what the night makes us.
We are multiple personalities, all and all together
We like São Paulo and São João, São Francisco and São Sebastião
And also of boys and girls
We walk in the opposite direction to common sense
No handkerchief, but with a document, because sometimes there is a repression - right? For us irony is juniper, in the right measure it becomes the true elixir of modern life
We believe that life deserves a toast
Those who make the liquid fly out
Let's do this thing?
​​​​​​​
Brand Design
Concept Development
Print Design
Visual Identity